Now, why haven't I thought of that??
Huh??
Answer me that …
KaylaAnn
Now, before you get all…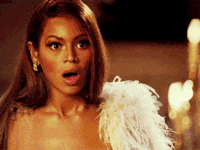 Take a second to hear me out.
It is completely OKAY to re-use old content. You might have noticed lately that I have been re-sharing writing and blogging advice that I posted in the past.
Here's why:
My Blog is Growing! (Which is awesome by the way) And that means that I have new followers.
New followers means that I have people currently following my blog and reading my posts who have not seen the old posts.
So, I share the old posts for two primary reasons:

So that my new followers will have access to writing and blogging tips previously published
And that my old followers will be reminded of writing and blogging tips they have previously read.
Not only is this beneficial for my followers, new or vintage, but it is helpful for me as well because it helps fill up my blogging…
View original post 212 more words